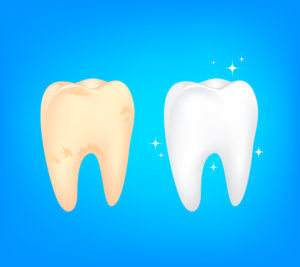 Stay at home orders in Florida and across the country are limiting the services that dentists can perform during the coronavirus pandemic.
An emergency dentist, however, can still help people in certain situations that require urgent care. Dentists can also advise people dealing with dental emergencies about their options for restoring and improving their smiles after the pandemic.
Ft. Lauderdale emergency dentist Dr. Natalia Benda-Celenski has been helping patients in urgent care situations for more than 15 years. She and her team at Pearl White Dentistry also offer a wide range of restorative and cosmetic dentistry options for patients who want to improve their smiles after an emergency is resolved. Dr. Natalia takes the time to understand each patient's unique circumstances and needs and to craft a treatment plan that meets your goals.  
Whether it is dental crowns and bridges or porcelain veneers to fix cracks and gaps or our at-home teeth whitening package to address stains, we are dedicated to helping our patients brighten their smiles. These are often relatively easy solutions that can have lasting benefits.
What is a Dental Emergency?
Florida Governor Ron DeSantis recently issued an executive order that bans dentists and other health care related service providers from performing procedures that are not urgent during the state's "stay at home" order, which is currently in effect through at least April 30. But dentists and other health care professionals are expected to continue providing emergency services for Floridians during that time.
Some of the most common emergency situations that we deal with include:
 

Broken or dislodged teeth

 

Cracked or broken crowns, filings, bridges

 

Severe toothaches

 

Abscessed teeth

 

Objects lodged between teeth
Certain situations must be addressed as soon as possible to limit the risk of serious, long-term consequences. It is vital to try to stop or slow any bleeding by applying continuous pressure. If bleeding does not significantly slow within 10 minutes, or if you think you have suffered a broken jaw, you should go directly to an emergency room.
Restorative, Cosmetic Solutions after an Emergency
There are a wide range of restorative dentistry options for anyone recovering from an emergency situation. Some include:
 

Crowns and bridges:

Crowns

are often used to rebuild teeth by placing new caps on them.

Bridges

are artificial teeth used to fill gaps in a smile.

 

Root canals

: This procedure is designed to help save injured or decaying teeth by eliminating infections in the tooth pulp.

 

Porcelain veneers

: This treatment addresses gaps, cracks and stains by using thin sheets of porcelain to cover the teeth.

 

Teeth whitening

: We offer an at-home treatment package to make stained or faded teeth regain their shine.
At Pearl White, Dr. Natalia and her team of dental professionals have been performing these and other services for patients for nearly two decades.
Speak with a South Florida Emergency Dentist
If you think you need urgent dental care in South Florida, Pearl White Dentistry can help. We can also help people restore and improve their smiles after an emergency situation.
Contact us online, call us at (954) 491-8812 or email us at dr@pearlwhitedentistry.com.