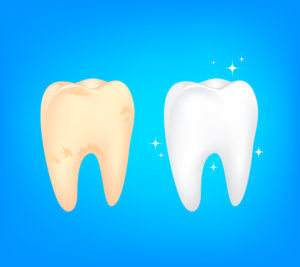 Although Florida is gradually reopening for business amid the coronavirus pandemic, significant ongoing infection rates have many dental patients unclear about what sort of services are available and which are safe. Many also may not know what to do in an emergency situation.
Florida dental offices are open for business. That includes Pearl White Dentistry, where Dr. Natalia Benda-Celenski has been assisting a wide range of clients in emergency and other situations for more than 15 years. Dr. Natalia and her team are taking a number of steps to ensure that clients are safe, whether they are coming in for a routine checkup and cleaning or exploring a variety of restorative and cosmetic services.
Florida emergency dentist Dr. Natalia is also available around the clock to address emergency situations. Covid-19 will not stop us from helping our clients when they need us the most.
Whether it is a broken tooth or a severe toothache, time is often of the essence when it comes to an emergency situation. Acting quickly can ease pain and even help you save your teeth.
Dr. Natalia and the Pearl White team have significant experience assisting patients in a full array of emergencies. We also take pride in helping people restore and enhance their smiles following an emergency situation. 
Dental Emergencies During the Pandemic
Florida has lifted the Covid-19 stay-at-home order, which allows Sunshine State dental professionals to resume providing various elective procedures. As the coronavirus pandemic continues, it is important to understand that dentists are always authorized to perform emergency situations.
At Pearl White, the dental emergencies that we regularly treat include:
 

Abscessed or infected teeth

Broken, dislodged teeth

Cracked or broken crowns, fillings, bridges

Severe toothaches

Objects lodged between teeth
In many of these scenarios, it is important to address the emergency immediately. That starts with trying to stop or slow any bleeding by using continuous pressure for up to 10 minutes. If the blood doesn't slow during that time, you should go straight to an emergency room. You should also go directly to an ER if you believe you may have a broken jaw.
If the situation does not require an immediate ER trip, over-the-counter medication can be used to reduce any pain, along with ice to reduce swelling. You should then contact an emergency dentist. 
How to Contact a Florida Emergency Dentist
If you need emergency dental work in South Florida, Fort Lauderdale emergency dentist Natalia Benda-Celenski and the team at Pearl White Dentistry can help. We understand that it is vital to act quickly in an emergency situation and we have had success helping patients resolve these situations. 
We are also ready to assist patients with a variety of services to improve their smiles and overall oral health following an emergency situation.Dr. Natalia takes the time to understand patients' specific personal dental needs and develop a restoration plan to meet their goals. She has been cited for "Excellence in Clinical Achievement" because of her professional achievement and personalized approach.
Contact us online, call us at (954) 491-8812 or email us at dr@pearlwhitedentistry.com to schedule an appointment with a Florida emergency dentist.