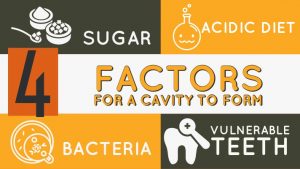 The coronavirus pandemic has changed life as we know it for people throughout South Florida and across the country. 
As infection rates remain significant across the country, some people may be hesitant to take care of regular dental and other health needs. It is important to understand, however, that oral health is an essential part of overall well being. In dental emergency situations, in particular, it is vital that you act quickly to consult a dental professional or go directly to an emergency room. It could mean the difference between keeping or losing your teeth.
Florida emergency dentist Dr. Natalia Benda-Celenski and the team at Pearl White Dentistry are ready to help clients in their time of need. We have been assisting people throughout South Florida in a full range of dental emergencies for 15 years. Our offices are currently open for emergencies and some other services for new and existing patients.
At Pearl White, we also help people restore and improve their smiles after emergency situations. We take the time to understand each individual patient's needs and to craft restorative and cosmetic treatment options designed to meet their unique situations.
The Centers for Disease Control and other authorities have established certain guidelines to ensure that dentists take basic steps to keep people safe during the pandemic. We are committed to providing high-quality emergency and other dental services while doing everything to keep our clients safe at the same time.
Handling Dental Emergency Situations During the Pandemic
Dental emergencies come in many different varieties. They include:
Severe tooth pain

Broken or cracked teeth

Abscessed or infected teeth

Objects lodged in teeth

Trauma involving facial bones

Uncontrolled bleeding from the mouth

Post-surgery emergencies 
What all of these emergencies have in common is that they must be addressed immediately. First, you should try to stop any bleeding by using continuous pressure for up to 10 minutes. If the bleeding does not substantially slow in that time, go directly to an emergency room. You should also go straight to the ER if you believe you have a broken jaw. 
Otherwise, use over-the-counter pain medication and ice to relieve pain and swelling. In the meantime, contact an emergency dentist.
Contact Pearl White for Emergency Dental Work 
If you need emergency dental work in South Florida, Fort Lauderdale emergency dentist Natalia Benda-Celenski and her team at Pearl White Dentistry can help. We can also help brighten your smile following a dental emergency.
Our team is pleased to be able to help people in their times of need. We work with a wide range of insurance plans and are happy to assist with patient financing.
Contact us online, call us at (954) 491-8812 or email us at dr@pearlwhitedentistry.com to schedule an appointment with a Fort Lauderdale emergency dentist.