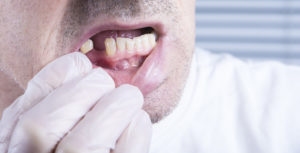 Dental emergencies come in many shapes and sizes, but they commonly involve damage to one or more teeth. In some situations, a person may even have a tooth dislodged or knocked out. 
No matter how the emergency happens, it is vital to immediately seek treatment from an emergency dentist. In some cases, the tooth may be able to be saved.
South Florida emergency dentist Dr. Natalia Benda-Celenski treats patients in a wide range of emergency situations, including those in which a tooth has been dislodged or knocked out. She has a long track record of successful results addressing these emergencies, as well as helping people restore and improve their smiles after an emergency.
Dr. Natalia is grateful for the opportunity to form personalized and often lasting relationships with her patients over the course of more than 15 years of providing dental services in Ft. Lauderdale. Our patient reviews speak for themselves: The people that we work with often rave about the experience.
Time is of the Essence
Teeth can be dislodged as a result of a physical blow to the face or jaw, whether it is from a slip and fall or an accident on a sports field. The key in these emergencies is to act quickly. It may mean the difference between saving or losing the tooth.
You should see an emergency dentist within 30 minutes of losing the tooth. First, you should locate the tooth, handling it by the crown and rinsing it lightly with water to remove any dirt or debris. You should then reposition the tooth in the socket as soon as possible and hold it in place using your fingers or by gently biting down.
The tooth must remain moist at all times. That means that you should put it in your mouth – or in a glass of milk – if you cannot place it back in the socket. Do not use water.
After an Emergency
There are a number of restorative and cosmetic options for people who lose teeth or have them damaged in an emergency situation. They include:
At Pearl White, Dr. Natalia can help you explore these options and come up with a treatment plan tailored to your individual needs and goals.  
Contact Our South Florida Emergency Dentist 
If you or a loved one has had a tooth dislodged or knocked out, South Florida emergency dentist Natalia Benda-Celenski and her team at Pearl White Dentistry can help. We also help brighten smiles following a dental emergency.
Our team is pleased to be able to assist people in their times of need. We work with a wide range of insurance plans and are happy to explore patient financing options.
Contact us online, call us at (954) 491-8812 or email us at dr@pearlwhitedentistry.com to schedule an appointment with a South Florida emergency dentist.