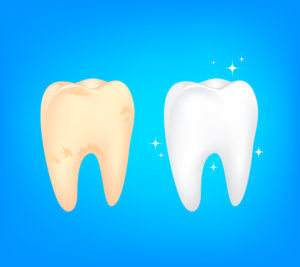 As the coronavirus pandemic continues to sweep across Florida and throughout the country, many people remain justifiably hesitant to spend much time outside of their homes. Still, it is vital you take certain steps to maintain your general health and wellbeing. 
That includes regular dental checkups and cleanings, as well as deep dental cleanings for people who have or are at risk of developing gum disease.
"Dentistry is not an elective procedure," Purnima Kumar, a professor of periodontology at Ohio State University recently told the Washington Post. "They're important to your mouth health, as well as to the health of the rest of your body."
It is particularly important for people to address gum disease as soon as possible. 
Periodontitis, or gum disease, is a serious condition in which the tissue that holds your teeth together becomes infected. If left untreated, the acids secreted by the bacteria can weaken and dissolve the tissue connecting your teeth and jaw bone.
Gum disease has also been linked to a wide range of other medical issues, including heart attacks, obesity, diabetes, and stroke. 
The good news is that Dr. Natalia Benda-Celenski and her team at Pearl White Dentistry are helping people in Ft. Lauderdale and across South Florida keep their mouths healthy and their smiles bright during the pandemic. Dr. Natalia is an experienced dental professional who has been cited for excellence in the practice and has successfully helped many patients address gum disease.
How Deep Dental Cleaning Works
Deep cleaning, as the name suggests, is a more extensive process than the regular cleanings that typically are part of a routine dental checkup. Unlike a regular cleaning, a dental professional will focus below the gum line to root out bacteria that cause gum disease.
A Pearl White hygienist will use a scaler – a special dental instrument – to get below the gum line and into any pockets between the gums and teeth. 
This is a more intensive procedure than a routine cleaning. At Pearl White, we regularly use local anesthesia to prevent discomfort, as well as an antibiotic to ward off infection. In some situations, a deep cleaning may also require a follow-up visit to ensure that the gums are properly healing.
Contact Pearl White for a Deep Dental Cleaning
If you are looking to address gum disease, improve your overall oral health or brighten your smile, Fort Lauderdale dentist Natalia Benda-Celenski and her team at Pearl White Dentistry can help. 
Whether you need a routine checkup and cleaning, are considering Invisalign to address crowded teeth or are interested in a deep cleaning, we will take the time to understand your situation and walk you through your options. We work with a wide range of insurance plans and are happy to assist with patient financing.
Contact us online, call us at (954) 491-8812, or email us at dr@pearlwhitedentistry.com to schedule an appointment with a Fort Lauderdale emergency dentist.