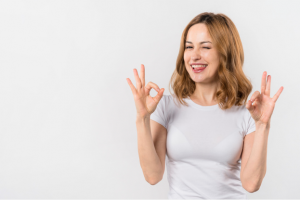 The coronavirus pandemic has changed life as we know it for people throughout Florida, across the country, and around the world. Although health care experts have advised people to take a number of specific steps to protect themselves from Covid-19, it is also important to continue to do what's necessary to maintain and improve general health and wellbeing.
That includes regular dental checkups, which are vital to ensuring oral health and can play a role in warding off other medical conditions.
"Many times people do not comprehend that teeth are attached to the body, to the bone and head, and that it is as important to take care of their teeth as their organs," Dr. Chad Gehani, president of the American Dental Association, recently told Today. "Most of the dental diseases are preventable and, if detected in an early stage, they are very inexpensive and they are very easily treatable. If you let the oral condition go for too long a period of time, it can become more complicated later on."
In South Florida, Ft. Lauderdale dentist Dr. Natalia Benda-Celenski and her team at Pearl White Dentistry are helping people maintain oral health and brighten their smiles during the pandemic. We are also taking a number of steps to keep patients and our staff safe.
What to Expect at Your Checkup
Routine checkups are not just a central part of good oral hygiene, they are also quick and painless. The checkup gives a dental professional an opportunity to take a look at what is going on inside your mouth and clean your teeth to remove any tartar buildup.
During the exam, Dr. Natalia will assess your oral health by checking your teeth for cavities, tooth decay, damage or crowding. She will also look for potential gum disease, a serious condition in which your gums become infected. 
Dr. Natalia may also recommend we take x-rays during your visit to take a closer look at your teeth.
Most people should see a dentist for a checkup twice a year. Some patients who may be at particular risk of gum disease or other issues are recommended to see a dentist more frequently. That includes smokers, women who are pregnant, people who have gum disease, and others who are prone to infection.
At Pearl White, we understand that some people are often nervous about visiting a dentist. That is why we take a number of steps to ensure your comfort during a checkup and cleaning, including by offering a variety of sedation dentistry options.
Schedule a Checkup at Pearl White Today
If you are looking for a routine checkup and cleaning or interested in other services to improve your smile in South Florida, Fort Lauderdale dentist Natalia Benda-Celenski and her team at Pearl White Dentistry can help. 
We are experienced dental professionals who take the time to understand each person's individual situation and goals. We work with a wide range of insurance plans and are happy to assist with patient financing.
Contact us online, call us at (954) 491-8812, or email us at dr@pearlwhitedentistry.com to schedule an appointment with a Fort Lauderdale emergency dentist.