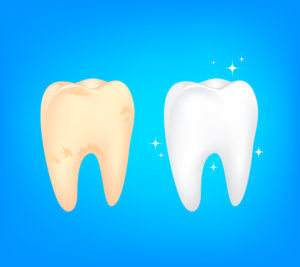 After more than a year in which many people stayed mainly at home in response to the Covid-19 pandemic, signs abound that life is starting to return to normal for people in South Florida and across the country. 
Vaccination rates are increasing and infection rates are on the decline. Businesses are reopening and people are going back to work. Many are even catching up on things they put off during the pandemic, like a visit with a dentist.
Some 93% of Americans plan to see a dentist this year, according to a recent survey. Nearly 90% of respondents said they believe oral health is an important part of overall health, while another three-quarters (72%) said they are paying close attention to their oral health at home during the pandemic.
For anyone on the fence about seeing a dentist, here is why now is the time.
Checkups are Essential to Good Health
Regular dental checkups are vital to ensuring oral health and can play a role in warding off other medical conditions. They are also relatively quick and painless, even for people who may be nervous about visiting a dentist.
Most serious dental problems and diseases are preventable if detected in the early stages, commonly through routine checkups. The earlier problems are spotted, the less expensive, extensive and invasive the process to treat them.
These appointments also give dental professionals a chance to thoroughly clean your teeth, ensuring that plaque and tartar buildup are removed. 
Most people should see a dentist for a checkup twice a year. Those who are at particular risk of gum disease and related issues – such as smokers, pregnant women, people with gum disease, and people prone to infection – are encouraged to see a dentist more frequently.
Restorative and Cosmetic Services Brighten Smiles
Some people who have primarily been at home the last year may be a little anxious about returning to everyday life, including going back to an office or workplace. Restoring and improving your smile can go a long way in boosting a person's confidence.
At Pearl White, we have been helping people brighten their smiles for more than 15 years. We offer several restorative and cosmetic dental services, including: 
Invisalign

: These transparent and removable trays used to straighten teeth are a popular option that have made metal braces essentially a thing of the past.

Root canals

: This procedure helps save injured or decaying teeth from extraction by eliminating infections.

Crowns and bridges:

Crowns

rebuild teeth by placing new caps on them.

Bridges

are artificial teeth used to fill gaps in a smile.

Inlays and onlays

: These restorative treatments are used to address various tooth imperfections.

Teeth-whitening

: Our teeth-whitening treatment lets people make their pearly whites shine from the comfort of their own homes.

Botox: This treatment is often combined with others to brighten smiles by reducing lines and wrinkles around the mouth.
We take the time to understand each patient's situation, goals and needs and develop a personalized treatment plan.
Visit a
Fort Lauderdale Dentist
Today
If you are due for a checkup, dealing with mouth pain or discomfort or interested in improving your smile, Fort Lauderdale dentist Natalia Benda-Celenski and her team at Pearl White Dentistry can help.
Contact us online, call us at (954) 491-8812 or email us at dr@pearlwhitedentistry.com to schedule an appointment with a Fort Lauderdale dentist.