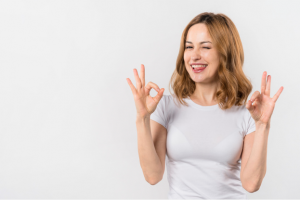 Life was put on hold in many ways over the last year, thanks to the Covid-19 pandemic. Businesses shuddered, cars stayed off the road and many people simply stuck around the house as infection rates spiked and daily activities ground to a halt.
Visits to the dentists were one of the many things that people put on hold during the pandemic. That could have a significant impact on the overall health of dental patients.
"Dentistry is not an elective procedure," Purnima Kumar, a professor of periodontology at Ohio State University, told the Washington Post all the way back in 2020. "They're important to your mouth health, as well as to the health of the rest of your body."
Fast forward to one year later: About 61% of dentists across the country reported seeing a normal volume of patients over the week of May 17, according to the American Dental Association. That was the highest level since before the pandemic began in March 2020, when those reporting normal patient volume plummeted to a mere 5%.
People are heading back to the dentist in particular in Florida. About 70% of dentists in the Sunshine State told the ADA that they are seeing 86% or more of the weekly patient volume that they experienced before the pandemic.
That is good news. Research shows that oral health is an important component of overall well-being. The sooner that plaque, bacteria, cavities and infections are spotted and treated, the better.
Nearly half of all adults ages 30 and older have some form of gum disease, according to the Centers for Disease Control and Prevention. What starts as inflammation of the gums can get much worse if it goes untreated, turning into harmful periodontitis that could cost a person his or her teeth. 
Poor oral health has also been linked to cardiovascular disease, as well as muscle loss, weakness and diabetes in older people. 
Make an Appointment with a
Fort Lauderdale Dentist
Today
If you have been putting off a checkup, are experiencing mouth pain or discomfort or simply want to brighten your smile before you return to work, Fort Lauderdale dentist Natalia Benda-Celenski and her team at Pearl White Dentistry can help.
We have been assisting people in Ft. Lauderdale and throughout South Florida with keeping their mouths healthy and their smiles sparkling for more than 15 years. Dr. Natalia has been cited for "Excellence in Clinical Achievement." Our patient reviews speak for themselves: people love the Pearl White experience! 
Whether you need a routine checkup and cleaning, are considering Invisalign to straighten your teeth or are thinking about cosmetic dentistry options, we will take the time to understand your situation and walk you through your options. We work with a wide range of insurance plans and are happy to assist with patient financing.
Contact us online, call us at (954) 491-8812, or email us at dr@pearlwhitedentistry.com to schedule an appointment with a Fort Lauderdale dentist.