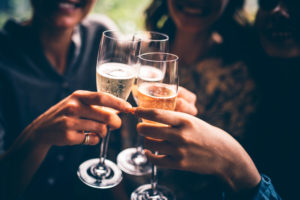 Gleaming white teeth are not only a source of confidence for many people, but they can also be a sign of good oral and overall health. 
Oral health is considered an important window into overall well-being. Problems that start in the mouth can contribute to various diseases and medical congestions, studies suggest. 
That is why it is important to maintain a bright smile through daily brushing and flossing and regular trips to the dentist. People can also go a long way in keeping their smiles healthy and sparkling based on what they eat and drink. 
Here are some foods and liquids that are far more likely to stain teeth and cause decay than others. 
7. Sodas and Carbonated Beverages
These drinks are highly acidic and can stain and damage the enamel, a thin, hard shell that coats and protects the teeth. Decay often leads to cavities, the permanent and tiny holes that open up in teeth and can cause serious damage if not treated.
6. Citrus
Citrus fruits like oranges and grapefruits are a common source of Vitamin C and part of a healthy diet. People who eat a lot of these fruits, however, may be vulnerable to cavities as the acids wear down enamel. 
5. Potato Chips
Starch-heavy snacks like chips are loaded with sugar and can easily get caught between teeth, leading to bacteria.
4. Alcohol
Whether you are wrapping your teeth around a couple of cold ones at the end of a long day or having a glass of wine with dinner, booze can do a number on your smile. Alcohol dries out the mouth, removing saliva that otherwise prevents food from sticking and combats decay.
3. Ice
Having a drink on the rocks? Just make sure the ice stays in the glass. Chewing on ice can damage your enamel and even crack or chip teeth.
2. Coffee, Tea
Frequent consumption of coffee or tea can stain teeth. Many coffee and tea drinkers also add sugar to their drinks, increasing the risk of decay and cavities.
1. Sugary Candies
Sense a theme here? Candy often packs a big sugar punch that can wreak havoc on your mouth and get stuck between the teeth. 
See a
Fort Lauderdale Dentist
Today
If you are due for a checkup or want to explore options for improving your smile, Fort Lauderdale dentist Natalia Benda-Celenski and her team at Pearl White Dentistry can help.
Whether you need a routine cleaning, are considering Invisalign to address crowded teeth or are thinking about teeth whitening solutions, we will take the time to understand your situation and walk you through your options. We work with a wide range of insurance plans and are happy to assist with patient financing.
Contact us online, call us at (954) 491-8812, or email us at dr@pearlwhitedentistry.com to schedule an appointment with a Fort Lauderdale dentist.