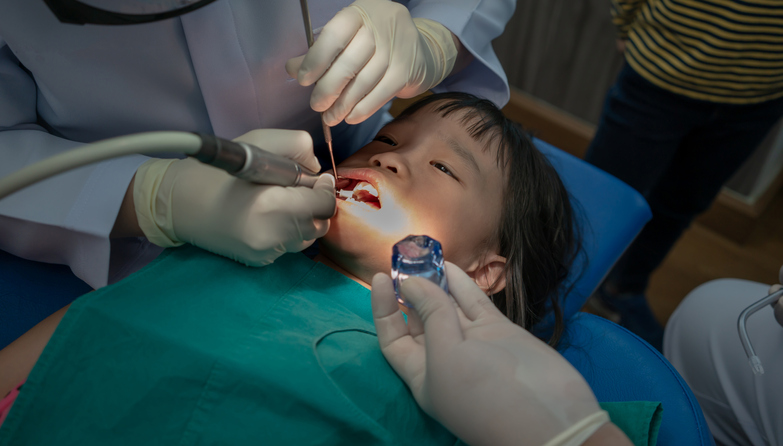 Fluoride is a natural mineral regularly used by dentists to help support tooth enamel. It is commonly found in toothpaste and often added to public water sources to help people ward off dental decay.
At Pearl White Dentistry, we are often asked whether fluoride is safe for growing children. The short answer is "yes."
Fluoride is a natural, and inexpensive way to fight cavities and other problems associated with tooth decay. Although the name makes it sound like some sort of invasive chemical to some people, the truth is that fluoride is a mineral. It has been endorsed by the American Dental Association, the U.S. Surgeon General, and the Centers for Disease Control and Prevention, among others.
Oral hygiene is an important part of proper health care for growing children. Dr. Natalia Benda-Celenski and her team at Pearl White Dentistry treat patients in a wide variety of age groups, offering a full range of dental services. That includes everything from routine checkups and cleanings to cosmetic dentistry and emergency dental services.
The Importance of Tooth Enamel
Tooth enamel is a thin, hard shell that serves a vital purpose in protecting the teeth. Although enamel is translucent – meaning you can see through it – it is one of the hardest parts of the body, stronger than most bones.
Enamel can be worn down over time, however, as a result of contact with acidic foods and beverages, as well as acids created by plaque. Signs of wear and tear often come in the form of yellowing or shiny teeth, increased sensitivity to cold, hot, or spicy substances and rough tooth edges.
Once the enamel is completely eliminated, it cannot be restored. That's why it is vital to bolster enamel through tooth care and oral hygiene.
How Fluoride Works: A South Florida Dentist Explains
Fluoride comes to the rescue by making tooth enamel more resistant to acids and other causes of tooth decay. It is particularly important for children and young adults under the age of 16 because fluoride aids in tooth development, building enamel resistance early on.
That's why fluoride is often added to toothpaste and tap water in low doses. Dentists use fluoride in routine cleanings, including by applying it in gel form. These treatments involve much higher levels of fluoride that are applied for a few minutes at a time.
Fluoride can also be used as a helpful tool in combating certain issues, such as dry mouth, gum disease and frequent cavities. An experienced Fort Lauderdale dentist can help people dealing with these issues consider the benefits of fluoride treatment.
Visit a South Florida Dentist Today
If you are looking to prevent dental issues or address specific problems, contact Dr. Natalia Benda-Celenski and her team at Pearl White Dentistry. We are experienced dental professionals who are dedicated to assisting our patients and brightening their smiles. We work with a wide range of insurance plans and are happy to discuss the various patient financing options.
Contact us online, call us at (954) 491-8812 or email us to schedule an appointment with a dentist today.