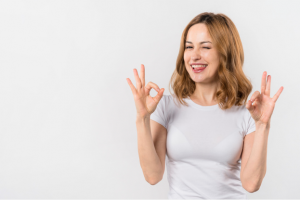 Our teeth are an essential part of our body, not only because they are the tools we use to chew our food, but because they shape our face and allow us to share a beautiful smile wherever we go.
However, many times we take the health of our teeth for granted and forget that as all the valuable things must be taken care of.
Age is not a factor that determines the health of our teeth, they may be at risk at any time and due to different factors such as: gum disease, decay or an accident among others.
Although sometimes we find it boring, the proper care of our teeth is vital for their preservation, cleaning the plaque (which is the main cause of cavity formation), brushing teeth and using dental floss is key to avoid gum disease.
Another unpleasant consequence of bad oral health is bad breath! When we do not brush our teeth daily, bacteria build up occurs in the mouth, which over time becomes the cause of innumerable problems.
A useful tip to add to your oral routines, and that many people do not know is to brush your teeth before eating acidic foods (this way you prevent the enamel from being mistreated by brushing right after eating). Once you finish eating, drink a glass of water to help remove any excess acid that can cause damage to your teeth.
Remember, a healthy smile begins at home!