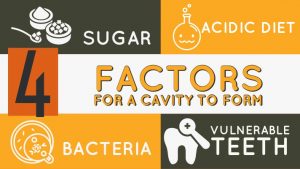 As Florida gradually starts to reopen during the coronavirus pandemic and people leave their homes more frequently, there comes the risk of a wide range of accidents that are simply a part of everyday life. That includes dental emergencies, which require the treatment of an experienced emergency dentist.
Florida Governor Ron DeSantis in May lifted the state's stay-at-home order and allowed dentists and medical professionals to administer a number of elective procedures. That also means that dentists can continue to perform emergency procedures. 
Florida emergency dentist Dr. Natalia Benda-Celenski has been assisting patients in emergency and other situations for more than 15 years. She has a wide range of experience helping people in emergency situations, working to address the situation by saving teeth and restoring smiles. 
Dr. Natalia and her team at Pearl White Dentistry understand that time is of the essence in an emergency situation. She also takes the time after an emergency is resolved to work directly with patients to understand their specific personal dental needs and develop a restoration plan tailored to their goals. Dr. Natalia has been cited for "Excellence in Clinical Achievement" because of her professional achievement and personalized approach.
What to Do in a Dental Emergency
Dental emergencies come in all shapes and sizes and can happen in a number of different ways, from a slip and fall or a car accident to a mishap on a sports field. Common emergencies include:
Jaw injuries

Lost dental restorations

Objects stuck between your teeth

Cracked teeth

Broken teeth

Dislodged teeth

Severe toothaches

Soft tissue injuries
What these situations have in common is that it is important to remain calm and act quickly. Taking the appropriate steps and saving a few minutes here or there can have a big impact, including by potentially saving some teeth.
In situations in which a person is bleeding, it is vital to try to immediately stop or slow the blood by applying continuous pressure. If the blood does not slow within 10 minutes, the injured person should go directly to an emergency room. Anyone who thinks they have a broken jaw should also go straight to the ER.
For other dental emergencies, the injured person should take over-the-counter medication for pain, use ice to reduce any swelling and contact an emergency dentist.
Our Florida Emergency Dentist is Ready to Help
If you are experiencing a dental emergency in South Florida, Pearl White Dentistry can help. Florida emergency dentist Dr. Natalia Benda-Celenski and her team can also help people who have had an emergency situation restore their smiles and overall oral health. Our dental staff is taking steps to distance patients and keep our offices safe during the pandemic.
We work with a wide range of insurance plans and are happy to assist with patient financing. Contact us online, call us at (954) 491-8812 or email us at dr@pearlwhitedentistry.com to schedule an appointment with a Fort Lauderdale dentist.