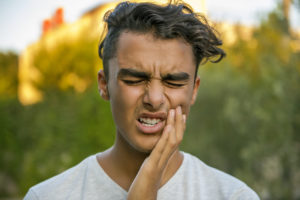 Dental emergencies refer to a wide range of situations with at least one thing in common: They require immediate treatment. How quickly you act in an emergency can have serious consequences, including whether you can save teeth and avoid long-term jaw and other damage.
Florida emergency dentist Dr. Natalia Benda-Celenski has helped people in the Sunshine State address emergencies and brighten their smiles for two decades. She is dedicated to helping people in their time of need and helping them restore and improve their smiles after an emergency.
Do not just take our word for it. Pearl White Dentistry patients have hailed Dr. Natalia and her team for providing quality, personalized services. They know that Dr. Natalia has dedicated her professional life to serving patients throughout the community.
If you are experiencing a dental emergency in South Florida, call Pearl White at (954) 491-8812. The sooner you call, the sooner we can help you address the emergency and restore your smile.
Emergency and Urgent Care
A dental emergency is when immediate treatment is required to alleviate severe bleeding or infection or address significant swelling or bone trauma.
Common emergencies include:
 

Abscessed or infected teeth

Broken, dislodged teeth

Cracked or broken crowns, fillings, bridges

Severe tooth pain

Objects lodged between teeth
Many other situations often qualify as emergencies because they require urgent dental care, from malfunctioning dentures to broken orthodontic wires. 
Time is of the essence, regardless of the type of emergency. It is important to stop or slow any bleeding by using continuous pressure for up to 10 minutes. If the blood doesn't slow during that time – or if you believe that you have a broken jaw – you should go straight to an emergency room.
For situations that do not require an immediate ER trip, over-the-counter medication can be used to reduce any pain, along with ice to reduce swelling. You should then contact an emergency dentist. 
Emergency Dental Care During the Covid-19 Pandemic
Pearl White is open to help patients with emergencies and other dental needs during the coronavirus pandemic. We are taking many precautions to help protect patients who visit our Ft. Lauderdale office.
We are also ready to help patients after emergencies are resolved using various restorative and cosmetic services to improve smiles and overall dental health. Dr. Natalia prides herself in a personalized approach, taking the time to understand patients' specific dental needs and designing a treatment plan to meet their individual goals. 
How to Contact a Florida Emergency Dentist
If you need emergency dental work in South Florida, Pearl White Dentistry can help. We understand that it is vital to act quickly in an emergency, and we have had significant success in helping patients resolve these situations. 
Contact us online, call us at (954) 491-8812 or email us at dr@pearlwhitedentistry.com to schedule an appointment with a Florida emergency dentist.