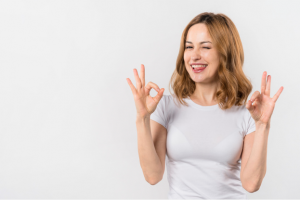 As a Fort Lauderdale dental services provider that has helped people brighten their smiles for decades, we often get asked how frequently people should visit their dentist. 
Of course, the answer depends largely on the person, his or her specific individual situation, needs and goals. Generally speaking, people should come in twice a year for a routine checkup and cleaning. This is an essential part of keeping your mouth healthy by spotting any possible issues as early as possible and monitoring what is going on with your teeth and gums.
Some people are recommended to see a dentist more frequently for cleanings and checkups because they may be at a higher risk for gum disease or other oral health issues. Smokers and women who are pregnant, as well as people with oral cancer or gum disease and others who are prone to plaque buildup or infection, should ask their dentist whether they should be coming in more than twice a year.
At Pearl White Dentistry, Fort Lauderdale dentist Dr. Natalia Benda-Celenski and her team make routine checkups and cleanings a comfortable and pleasant experience. Do not just take our word for it: Our patients give us glowing reviews, often citing the quality service and personal touch that comes with visiting our office.
Checkups and Cleanings
The good news is that routine checkups and cleanings are relatively quick and painless. These services are typically performed in one appointment.
Checkups and cleanings are primarily designed to give your dentist a chance to see what is happening inside your mouth and clean your teeth to remove any harmful tartar buildup. At Pearl White, a dental professional will clean your teeth, and Dr. Natalia 
will assess your oral health and check for cavities, tooth decay, damage, crowding and signs of potential gum disease. 
Dr. Natalia may recommend that we take x-rays during your visit to take a closer look at your teeth. In some situations, she may also suggest a deep dental cleaning. This process, also called scaling and root planing is reserved for people with larger pockets between teeth and gums that put them at risk of gum disease.
Our Fort Lauderdale dentist understands that some people are often nervous about visiting a dentist. That is why we take several steps to ensure your comfort during a checkup and cleaning, including offering a variety of sedation dentistry options. Sedation is a common practice that keeps patients calm and comfortable throughout a visit.
Schedule a Checkup and Cleaning with a Fort Lauderdale Dentist
If you are interested in a checkup and cleaning in South Florida or are experiencing oral issues, Fort Lauderdale dentist Dr. Natalia Benda-Celenski and the staff at Pearl White Dentistry can help.
We take the time to understand each patient's individual situation and needs and offer services tailored to their goals. That includes providing a full range of restorative, cosmetic and emergency dental services.
To schedule a routine dental checkup in Fort Lauderdale, call Pearl White Dentistry at (954) 491-8812 or contact us by email at dr@pearlwhitedentistry.com.