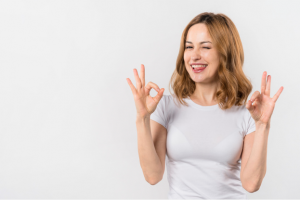 There is good news for anyone nervous about seeing a dentist during the pandemic.
Dental treatment does not increase the risk of Covid-19 transmission, researchers at the Ohio State University recently concluded. The group said fears that the virus, which spreads through respiratory droplets or aerosols, might be more easily transmitted in dental procedures that produce more aerosols are unfounded.
"Getting your teeth cleaned does not increase your risk for COVID-19 infection any more than drinking a glass of water from the dentist's office does," Purnima Kumar,  a professor of periodontology at Ohio State and the lead author of the study, said in a statement announcing the research results.
"These findings should help us open up our practices, make ourselves feel safe about our environment and, for patients, get their oral and dental problems treated – there is so much evidence emerging that if you have poor oral health, you are more susceptible to COVID," Kumar said.
The researchers found that water from irrigation tools used during most dental procedures, rather than patients' saliva, causes most of the splatter from patients' mouths. They said that dental procedures remain safe so long as "infection control measures are used, such as preoperative mouth rinses and intraoral high-volume evacuation."
Dentists Focus on Safety During the Pandemic
Meanwhile, a separate study shows that the rate of infections among dentists was relatively low during the height of the pandemic. 
About 2.6% of dentists have contracted the coronavirus as of November 2020, much lower than other frontline health professionals, according to American Dental Association Science & Research Institute and Health Policy Institute.
Researchers applauded dentists for taking preventative measures to keep themselves, their staff and their patients safe. 
Nearly all of the 1,300 dentists who participated in the survey said they used enhanced infection prevention and control strategies in their practice each month. That includes screening patients and staff for COVID-19, disinfecting between patient appointments and encouraging social distancing among patients.
Make an Appointment with a
Fort Lauderdale Dentist
Today
If you are due for a checkup, dealing with mouth pain or discomfort or interested in improving your smile, Fort Lauderdale dentist Natalia Benda-Celenski and her team at Pearl White Dentistry can help.
We have been assisting people in Ft. Lauderdale and throughout South Florida who want to brighten their smiles and keep their mouths healthy for more than 15 years. Dr. Natalia has been cited for "Excellence in Clinical Achievement" because of her professional achievement and personalized approach. 
Whether you need a routine checkup and cleaning, are considering Invisalign to address crowded teeth or are thinking about cosmetic dentistry options, we will take the time to understand your situation and walk you through your options. We work with a wide range of insurance plans and are happy to assist with patient financing.
Contact us online, call us at (954) 491-8812, or email us at dr@pearlwhitedentistry.com to schedule an appointment with a Fort Lauderdale dentist.