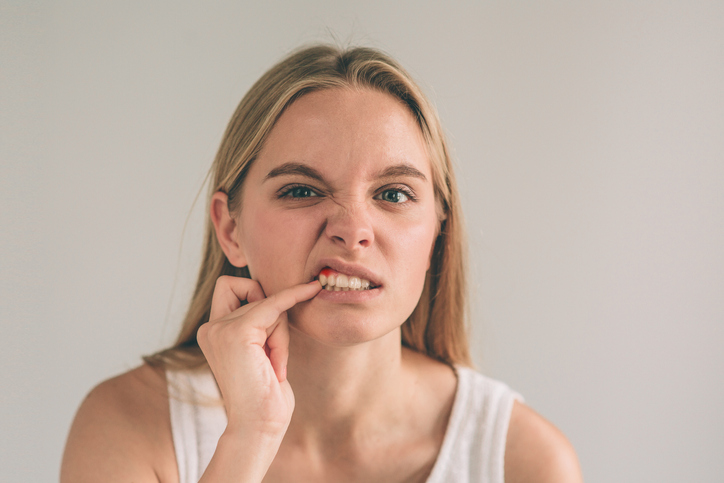 Gain a child, lose a tooth? The old saying is getting a new look after a recent study explored a possible link between pregnancy and dental issues.
The more times a woman gives birth, the fewer teeth she is likely to have, a trio of researchers from Yale University and New York University recently concluded. The group cautioned, however, that the notion that this is somehow related to calcium depletion during pregnancy remains a common misconception.
"Logically, that's not what happens," NYU's Stefanie Russell recently told The Atlantic. "A fetus does require calcium, but that calcium comes from the bones and gets replenished. Teeth cannot leach calcium."
Instead, Russell pointed to a number of possible factors, including stress, the physical toll that pregnancy takes on a woman's body, and a de-emphasis on dental health for pregnant mothers and those with new babies.
"Dentists used to be taught not to treat pregnant women unless it was an emergency," Russell said in an interview with The Atlantic's Rosie Colosi. "They were afraid of being blamed or sued if something happened to go wrong with the pregnancy."
Don't Delay Getting Your Checkup
At Pearl White Dentistry, we suggest that patients who are pregnant come in for checkups more frequently than the typical twice-a-year visits. This helps ensure that our patients' oral health remains intact during this important time in their lives.
Understandably, running to the dentist for a quick checkup may not be at the top of the to-do list for women expecting a child or who have recently given birth. A survey from insurance company Cigna concluded that some 43 percent of pregnant women wind up skipping their regular checkups.
The problem, however, is that missing a dentist visit can impact both your oral and overall health. Checkups are key to nipping problems in the bud and avoiding more serious issues down the road.
Nearly half of all adults ages 30 and older have some form of gum disease, according to the Centers for Disease Control and Prevention. It often starts as inflammation of the gums, which can get much worse if it goes untreated. Periodontitis, a more severe inflammation, can cost you your teeth.
Oral health problems have also been linked to cardiovascular disease, not to mention muscle loss, weakness and diabetes in older people.
Make an Appointment with a Fort Lauderdale Dentist Today
If you are due for a checkup, are experiencing mouth pain or discomfort or are interested in improving your smile, Fort Lauderdale dentist Natalia Benda-Celenski and Pearl White Dentistry can help.
Whether you need a routine checkup and cleaning, are considering Invisalign to address crowded teeth or are thinking about cosmetic dentistry options, we will take the time to understand your situation and walk you through your options. At Pearl White, we are happy to work with a wide variety of insurance plans and to assist with patient financing. Contact us online, call us at (954) 491-8812, or email us at dr@pearlwhitedentistry.com to schedule an appointment with a Fort Lauderdale dentist.